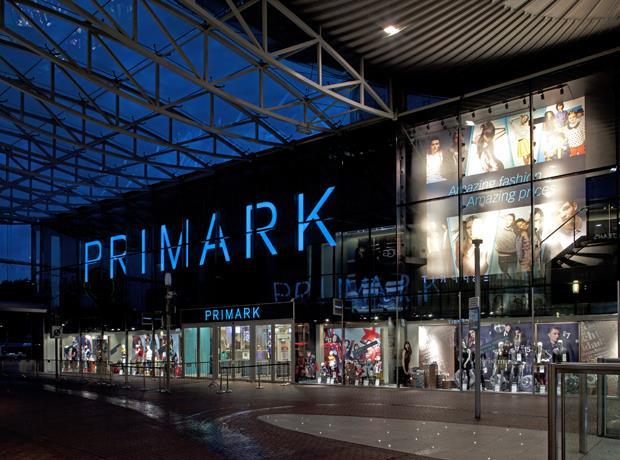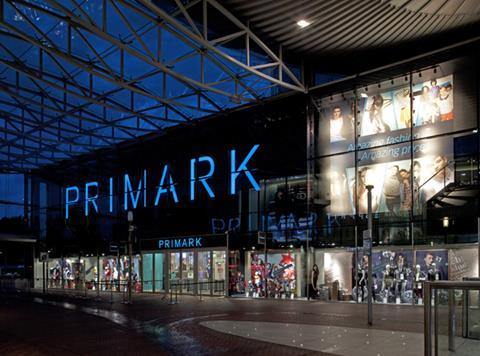 Top story
Associated British Foods has reported a 47% jump in third quarter revenues as the re-opening of Primark stores mitigated a modest decline in grocery sales.
Grocery revenues in the quarter to 19 June were lower than last year, with a decline of 3% to £871m, largely due to a surge of grocery sales in the corresponding quarter in 2020 as a consequence of the first lockdowns across our major markets.
Grocery sales in this quarter were 6% higher than sales in the same pre-pandemic period two years ago.
Twinings Ovaltine sales were well ahead, with the segment decline driven by ACH, George Weston Foods and UK Grocery.
Although sales in this quarter were behind at AB World Foods, Jordans and Dorset Cereals, Ryvita, Silver Spoon and Acetum, all brands have grown sales compared to pre-COVID.
At Allied Bakeries, expected volume reductions followed the exit from the supply of bread to the Co-op in April. However, cost reductions have been delivered to mitigate the loss in contribution.
Corn oil costs in the US have increased substantially this year, which significantly impacted the profit margin this quarter ahead of further price increases planned by Mazola for the end of this financial year.
For the full year, it expects grocery revenues to be ahead of last year but for operating profit to decline by a mid-single digit percentage compared to last year as a result of the ACH margin reduction.
Overall Primark third quarter revenues were up 47% to £3.6bn – driven by a 207% surge in Primark revenues to £1.6bn.
It is now trading from 396 stores, 16.8 million sq ft of retail selling space, which compares to 16.0 million sq ft a year ago. Although restrictions eased during the quarter, many remain in place with limitations on tourist travel and trading hour restrictions having the most impact.
Like-for-like sales for the quarter were 3% ahead of the comparable period two years ago when sales were at pre-COVID levels.
ABF said that with all Primark stores trading again, and in the light of the additional sales generated since stores reopening and the encouraging like-for-like performance, it now expects Primark profit for the full year, stated before repayment of job retention scheme monies, to be broadly in line with that achieved last year.
Elsewhere, AB Sugar had a strong third quarter with revenues 21% up on last year bringing the cumulative increase in this financial year to 7%. This was driven by particularly strong volumes in Illovo and China, as well as by higher prices in Europe and Africa.
The profit margin in Illovo was much improved on last year and more than offset lower European sugar margins, which were affected by higher production costs as a consequence of the reduction in the beet crop.
Ingredients sales in the third quarter were up 3%, while AB Agri sales in the third quarter were 10% ahead of last year, with its UK compound feed business and in China well ahead of last year.
ABF shares are up 4.2% to 2,309p on the news this morning.
Morning update
AIM listed Supreme has acquired the brands of sports nutrition and supplements business SCI-MX Nutrition.
As part of the acquisition, Supreme has purchased £1.3 million of stock of SCI-MX and PRO2GO products. The acquisition will be funded from the Group's existing cash resources.
Supreme said the acquisition adds a number of leading and long-established retail brands to the group's growing sports nutrition & wellness category across protein powders and supplements.
It will also enable Supreme to leverage the SCI-MX and PRO2GO brands to grow existing relationships with retailers, as well as cross-sell these brands into Supreme's significant client base and through the group's online platform.
In addition, to support the ongoing strong growth in its Sports Nutrition segment, Supreme has secured a 52,000 sq ft manufacturing and distribution facility one mile from its existing Trafford Park site.
CEO Sandy Chadha commented: "We are delighted to have acquired these well-known brands, which provide a complementary fit with our existing and fast-growing Sports Nutrition & Wellness product portfolio.
"The acquisition not only broadens our product offering and delivers further scale to this segment, but also leaves us ideally placed to create additional sales traction across our extensive retail footprint in what is becoming an ever more important category for the group."
Personal goods and beauty group PZ Cussons has said its full year adjusted profit before tax is expected to be ahead of consensus and the prior year, despite facing cost headwinds and tough comparators.
It said profits will be higher than current consensus expectations of £63-64m in the year to 31 May 2021.
Revenues were up 7% in the year, with regions and hygiene, baby and beauty categories in growth, while its 'must win' brands were up 11%.
Overall gross margin improved, driven by positive price/mix in each of its core categories, while brand investment accelerated in the second half.
However, unprecedented demand for its hygiene brands at the beginning of the COVID-19 pandemic is currently holding back year on year revenue comparisons and, as a result, Q4 declined versus the prior year.
CEO Jonathan Myers commented: "It's been a year of solid progress at PZ Cussons. Despite the obvious volatility and challenges, we returned the business to revenue growth, delivered positive price / mix to improve gross margin and put our focus and investment back into building brands. We rolled out our new strategy – Building Brands for Life, Today and for Future Generations – and have already started to deliver against it.
"However, our work has only just begun. In the immediate term we are lapping some exceptional demand levels from the peak months of the COVID-19 pandemic, both as we ended the last financial year and as we navigate the first quarter of this year. Along with other consumer goods companies, we are dealing with commodity and other cost headwinds. We are accelerating price increases and strengthening Revenue Growth Management plans to mitigate the impact of these headwinds and drive up price / mix to protect gross margin and continue to invest in our brands.
"In the longer term we are working to sustain the early impetus of the turnaround over the coming years. We have much to do but I am confident that we are building the team and the momentum to deliver this multi-year transformation. The commitment and determination of the PZ Cussons team around the world has been clear for me and all to see over the past year and I am grateful for their hard work. We have re-ignited our pioneering spirit and are ready for the challenges and opportunities ahead."
Elsewhere, drinks and distribution group C&C Group has issued a trading update ahead of its AGM to be held later today.
While still in the early stage of reopening in its core markets, it said it has been encouraged by the way in which trade has recovered in the UK since the gradual reopening from April 2021 and in Ireland from 7 June 2021 as outdoor hospitality reopened.
However, restrictions in both markets remain, with the timing and nature of further easing still uncertain. The full reopening of hospitality in the UK was recently delayed by four weeks and is now anticipated over July and August 2021, whilst the reopening of indoor hospitality in Ireland has also recently been delayed, with a revised date yet to be announced.
In the week ending Sunday 27 June 2021, C&C delivered to 82% of the outlets in the comparative week in 2019. Given social distancing and indoor restrictions remain in place, volume throughput is adversely impacted through the customers that are currently operating. Nevertheless, it said it is encouraged by trading in recent weeks, with good weather aiding outdoor trading over the period.
Following the progressive easing of restrictions since April and the partial recovery in the on-trade, C&C recorded a modest trading profit in May, with this improving further in June.
CEO David Forde commented: "Despite restrictions still in place and confirmed delays to full reopening, we remain cautiously optimistic about the gradual recovery of the hospitality sector in our core markets of the UK and Ireland, and we look forward to continuing to support our customers as restrictions are removed.
"As we navigate through this period, our focus is to continue to build and develop our brand and system strength, which underpins C&C's position as the leading brand-led distributor in the UK and Irish drinks market. Our recent successful capital raise has strengthened the balance sheet and positions the Group to take advantage of opportunities to strengthen and grow our business as we return to a more normalised trading environment."
On the markets this morning, the FTSE 100 has jumped back 1.1% to 7,115.8pts.
As well as ABF, risers include WH Smith, up 2.6% to 1,650p, Compass Group, up 2.4% to 1,559p and Marks & Spencer, up 2.2% to 149.7p.
Fallers so far include B&M European Value Retail, down 2.7% to 557.8p, Science in Sport, down 1.8% to 77.1p and Nichols, down 1.8% to 1,405p.
Yesterday in the City
The FTSE 100 ended June on the back foot, dropping 0.7% to 7,037.5pts on continued concerns about the spread of the Delta Covid variant and global economic recovery weighed on the market.
Morrisons was one of the FTSE 100's major risers – climbing 4.5% to 246.7p on expectations of an improved bid from private equity suitor CD&R.
Other risers yesterday included Wynnstay Group, up 6.4% to 489.5p, Naked Wines, up 4.8% to 807p, McBride, up 2.3% to 91p and Compass Group, up 1.9% to 1,522p.
The day's fallers included Bakkavor, down 3% to 129.2p, Hotel Chocolat, down 3% to 359p, Ocado, down 2.9% to 2,003p, THG, down 2.7% to 610p, Just Eat Takeaway.com, down 2.7% to 6,692p, Tate & Lyle, down 2.4% to 738.4p, Nichols, down 2.4% to 1,430p, PayPoint, down 2.3% to 566p, Parsley Box, down 2.2% to 178.5p and Marks & Spencer, down 2.1% to 146.5p.