Personal care industry: 5 ways to manage client expectations post-Covid-19
It's no surprise that the current consumer mindset has evolved rapidly during the coronavirus pandemic. Although the beauty and spa industry is well equipped to meet these new, higher expectations, ongoing learning for professional skin therapists will need to be a critical investment to maintain this. Let me explain why. 
Price and quality have long been the dominant motivators for most shoppers, but a recent Accenture study stated that there is "a rise in five distinct purchasing motivations oriented around the desire to feel better and have confidence in the products, services and companies we patronise."
Five important purchasing motivations for consumers now are:
Health and safety

Service and personal care

Ease and convenience

Product origin

Trust and reputation.
This is great news for the skincare industry, now we just need to build on that. Here's how…
How to build trust and reputation with clients
How often have you selected one item over another based on seeing a recognised and "trusted" stamp of approval from sites such as Which? Recommended, Trustpilot, Amazon and Checkatrade? We all want to feel confident we're investing in a reliable and good value product, but with some companies under scrutiny for things like review flagging or review gating, personal relationships and recommendations are now more important than ever.
The Dermalogica Expert Programme provides therapists and business owners with a mark of excellence that's easily recognisable to the consumer – "Expert" status equals expertise. This speaks to the consumer about the skin therapist's level of knowledge, confidence and skills. 
Only available to skin therapists with a regulated qualification and awarded after completing three tiers of Dermalogica training (approx. 60 hours), it ensures certain proficiency criteria are met. Plus, the Expert programme has constantly evolving content to ensure that each Expert is best placed to meet client needs and keep pace with industry trends and advancements. 
Encompassing the courses we discuss here, a marketing tool kit and the support of the Expert community, the programme is designed to bring business success through client experience and results.
How to deliver excellent service and personal care
We're an industry built on human touch and connectedness. A meaningful connection with one client, apart from improving that person's wellbeing, is guaranteed to have a referral ripple effect and influence your business growth. 
Human touch transcends physical contact. It's apparent in our intention and authenticity when we interact with people. Developing communication and customer service skills that evolve the customer journey and deliver an exceptional experience are essential to build customer loyalty. 
Keeping pace with industry trends and advancements through skills development and learning ensures each conversation, recommendation and service is tailormade to meet a client's individual needs in a way that elevates the professional's expertise and exceeds expectation.
Why health and safety is a priority
Hygiene and sanitisation procedures and protocols have long been course curriculum for any professional skin therapist, completing the recognised and regulated qualifications. It's already ingrained in our daily routines. 
Adding to your qualification through continuous professional development is vital. Elevate customer safety by ensuring your skills are appropriately refreshed and advanced as circumstance and industry change. 
Beyond the obvious and current Covid-19 safety guidelines and best practices, we are uniquely placed for early detection of skin anomalies and to provide sun safety guidance. 
Make access to skincare easier and more convenient
With clients unable to access our expertise within the treatment room during lockdown, we had to adapt and evolve rapidly. If businesses wanted to survive, they had to embrace digital platforms to stay connected with clients.
Still incredibly relevant and necessary, virtual services are a perfect mechanism for keeping in touch with clients still isolating, or those not yet ready to venture into the skin centre. Online masterclasses provide skin health advice and are often a most welcome distraction from the monotony of home working or local lockdown restrictions. 
Are you developing skills beyond the industry? Video streaming platforms like Zoom have allowed us to maintain face-to-face interactions and the all too important visual skin analysis and consultation, and is one of the most in demand areas of skills progression for the current business owner. 
Modifying consultative techniques to work for digital interactions are vital for the professional. Online referral and purchasing programmes, subscriptions, home delivery or free post and packaging all support easy and convenient customer purchasing. 
Dermalogica has been developing digital widgets and self-led customer activities that provide engagement, education and actively refer consumers to their local skin centre for treatment and further advice. Explore Invisible Physical to discover how digital tools can support client education in an easy, convenient and accessible way.
Why product origin is relevant in the service industry
Learning and upskilling includes understanding our ability to have a positive impact on our environment by the choices we make. What research, development and training do your chosen providers offer to help you keep pace with client social motivators? 
Considering the growing desire consumers have for trust and reputation within the businesses they frequent, how well versed are you with all your chosen brands identity, vision, ethical ingredient sourcing, manufacturing process and environmental practices?
Clients want to know if you can you help them make sustainable choices. Sustainability commitments, cruelty-free statuses and science-backed options are all significant motivators for clients, along with programmes that support the local community. You can see what Dermalogica is up to here.
As an industry, and as individuals, we have a natural opportunity to fulfil all five consumer motivators. The question is, are you committing to continuous learning to capitalise on these opportunities? Progress your knowledge and skills. Promote your expertise. Drive business growth and success.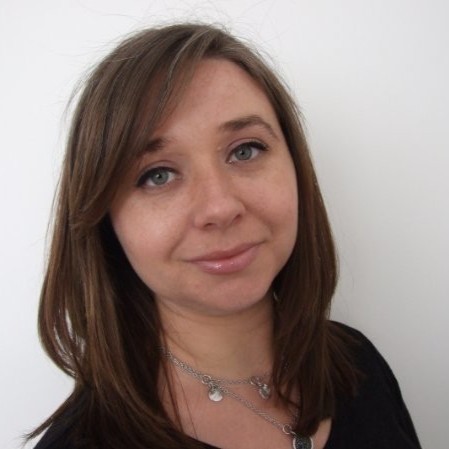 Daniella Norman is a qualified skin therapist and is responsible for the operations and business analysis across Dermalogica's Training Centres. She provides insight into International Dermal Institute and Dermalogica student demand and schedule requirements, and leads the development of the Dermalogica Expert programme across the UK and Ireland. 
Sponsored story