Shiseido Travel Retail has opened its new travel retail flagship boutique at Tokyo Haneda Airport.
The boutique, which debuted on 23 July, is located in the international departure area of Terminal 3. The brand says the concept aims to "address the needs of international travellers" with three zones – the Personal Beauty Zone, the Discovery Zone and the Gift Zone.
Each area provides a range of products, enhanced by digital tools and services including an exclusive gift-wrapping and engraving service and Shiseido's first lounge in travel retail where shoppers can remove their makeup and apply skincare before the flight.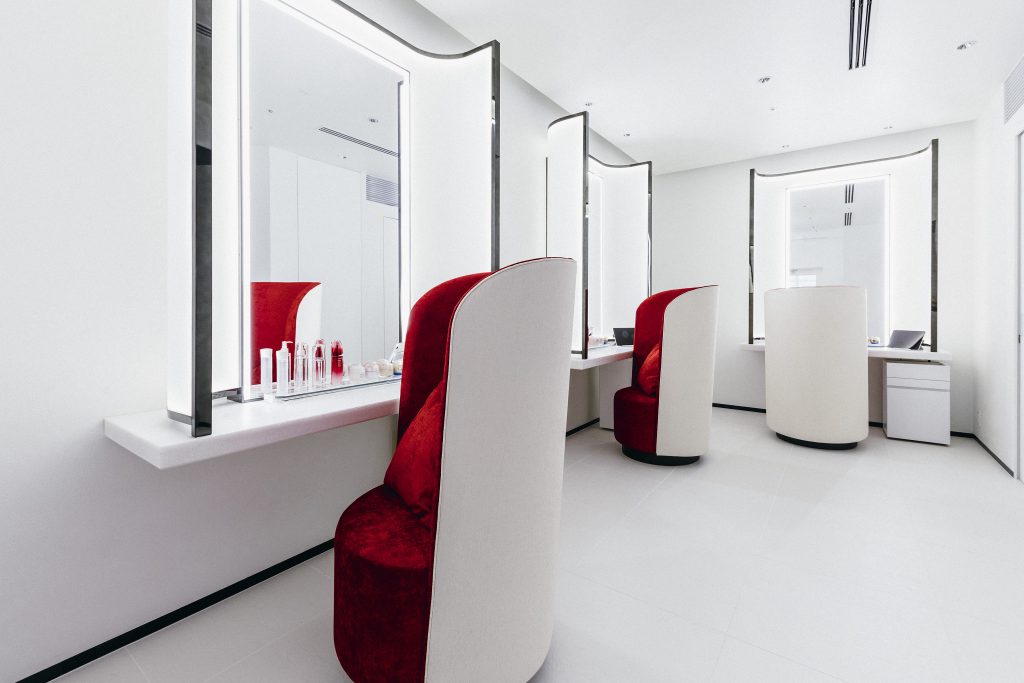 Shiseido Travel Retail President & CEO Philippe Lesné said: "I am delighted to announce the highly anticipated opening of the inaugural Shiseido Haneda Boutique – providing global travellers with a differentiated and unique Japanese Beauty experience in Shiseido's birthplace, Tokyo.
"This important travel retail boutique embodies the best of Shiseido and travellers will have the opportunity to discover the brand through a series of new consumer experiences in a luxurious pre-flight environment, available only at Haneda Airport. We are grateful to Japan Airport Terminal Co., Ltd. for their support, trusted partnership and commitment, and look forward to further building our collective success together."
Journey through skincare
Once travellers arrive in the store, they arrive at the Discovery Zone and the Ultimune Gate, which highlight the brand's Ultimune Power Infusing Concentrate III for travellers to discover and try though a touchless auto-tester. The area also offers exclusive sets to suit seasonal and souvenir needs. The Beauty Table offers digital engagement with Shiseido products through a make-up simulator, a Digiskin Tester and Skin Visualiser, while the My Select Wall showcases a selection of core and exclusive products.
My Beauty Lounge which invites visitors to indulge their skincare routine in a private space while taking advantage of 'how to' videos and other digital content which is exclusive to the boutique.
Finally, the Gift Zone offers a wrapping service featuring furoshiki – Japanese-style wrapping cloths traditionally used to wrap important gifts. The zone also provides engraving options.
"The launch of the Shiseido Haneda Boutique is a significant milestone for the brand in travel retail Japan, as we aim to further engage and expand our loyal consumer base," said Tatsuya Nagai, Vice President, Shiseido Travel Retail Japan.
"We are proud to celebrate the core philosophy of Shiseido through our carefully curated skin beauty products, exclusive services and traditional Japanese offerings that add a distinct sense of place to Haneda Airport, such as our one-of-a-kind furoshiki designs.
"With digital interactive tools and contactless testers, travellers can be assured of high hygiene standards and shop with a peace of mind. We invite them to make the boutique a must-visit stop on their journey."